Pension Credit: important changes you need to know
Think you might be entitled to pension credit – the benefit that tops up your pension?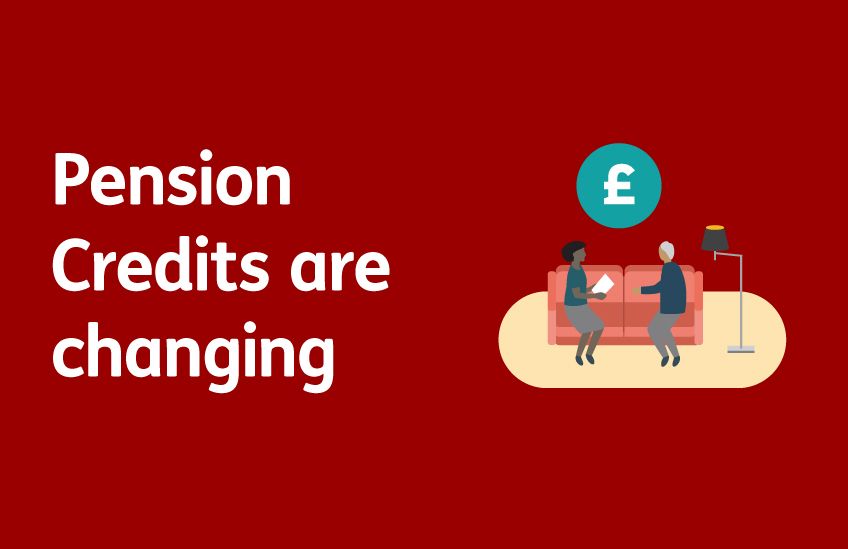 Is your spouse or partner under 65?
If you answered yes to both of these questions you need to apply for pension credit now – and certainly before May 15.
After May 15 if you make a claim for Pension Credit to top up your pension and your partner is under 65 then you will automatically move on to Universal Credit. And you will be worse off.
We can help you – get in touch today.
Here we answer some questions on what's happening to pension credit
How does it work at the moment?
At the moment, if you are over 65 and part of a couple, you can claim pension credit regardless of the other person's age.
What's changing?
From 15 May, both people in a couple need to be over 65 in order for one person to start claiming Pension Credit.
Who is entitled to Pension Credit?
Older people can apply for Pension Credit to top up their pension. It gives a guaranteed minimum income to those over the state pension age – 65 for men and women.
Will I be worse off if I claim pension credit but move on to Universal Credit?
Yes.
If I already claim pension credit and my partner is under 65 what will happen?
You won't be affected. You'll carry on receiving Pension Credit for as long as you're eligible.
I think I may be entitled to pension credit, what should I do?
Come and talk to us straight way.
We can help. If you think you might be affected – or if you know a family member or a neighbour or a friend – come and talk to us straight away.
Our welfare benefits advisors will make sure you are claiming all the benefits and credits you're entitled to.
Talk to your housing officer or phone free on 0800 479 7979.
Friday, April 05, 2019