GHA teams climb height of Everest twice for charity
GHA staff raised a mountain of cash for charity by climbing the height of Mount Everest TWICE.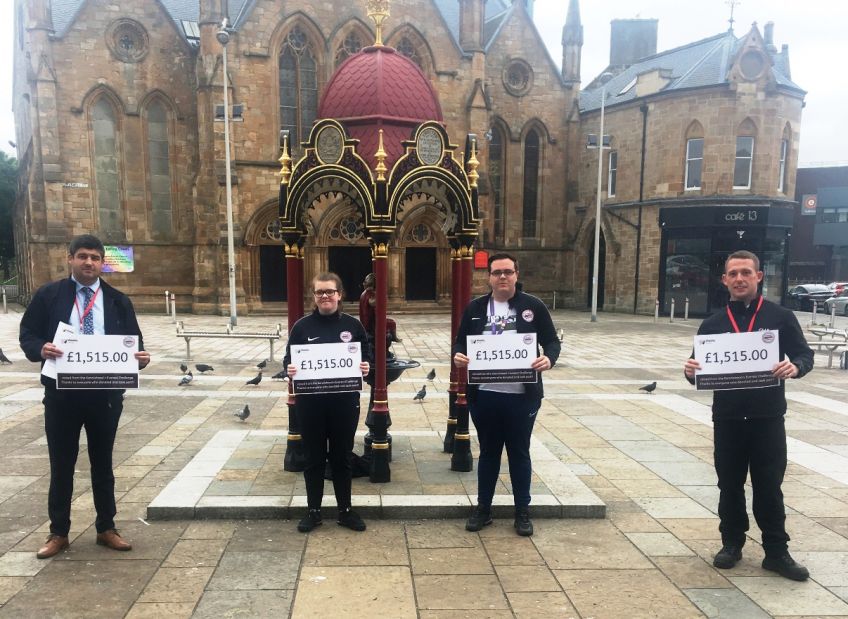 A team of 29 GHA environmental staff completed 238 trips up the stairs of the 23-storey blocks at 50, 60 and 70 Kennishead Avenue in Glasgow earlier this month.
That's the equivalent of climbing Mount Everest – which reaches 8848 metres – not once, but twice.
Each staff member walked up and down the stairs alone in 20-minute time slots across all three blocks so they could maintain social distancing.
A few tired legs – but thankfully no frostbite – helped the staff raise more than £1500 for Getting The Message Across (GTMA), a youth-led charity in the south of Glasgow which helps young people through grassroots football.
GHA environmental team leader Elliott Gibb came up with the idea.
He said: "GTMA does great work supporting young people in GHA communities and we really wanted to help.
"The height of Everest is equivalent to 118 trips up the stairs of a 23-storey block – and we thought it would be a fun way of raising money for a great cause.
"We actually completed 238 trips – twice the height of Everest – and raised £1515.
"Not sure what the view from the top of Everest is like – but it would be hard to beat the view from the top of the Kennishead flats!"
Elliott and a colleague handed over a cheque to GTMA this week.
The environmental teams at GHA, part of Wheatley Group, have worked through lockdown keeping multi-storey sites clean and safe and helping deliver emergency food parcels to tenants in need.
Ethan Mcinally, founder of GTMA, said: "We'd like to thank Elliott and his team for their support. It will really help us continue our work across our communities to help young people through peer education."
Thursday, July 23, 2020