Milton tenant backs life-changing apprentice scheme
Milton tenant Gemma Woodrow is living life to the full thanks to our Modern Apprenticeship programme.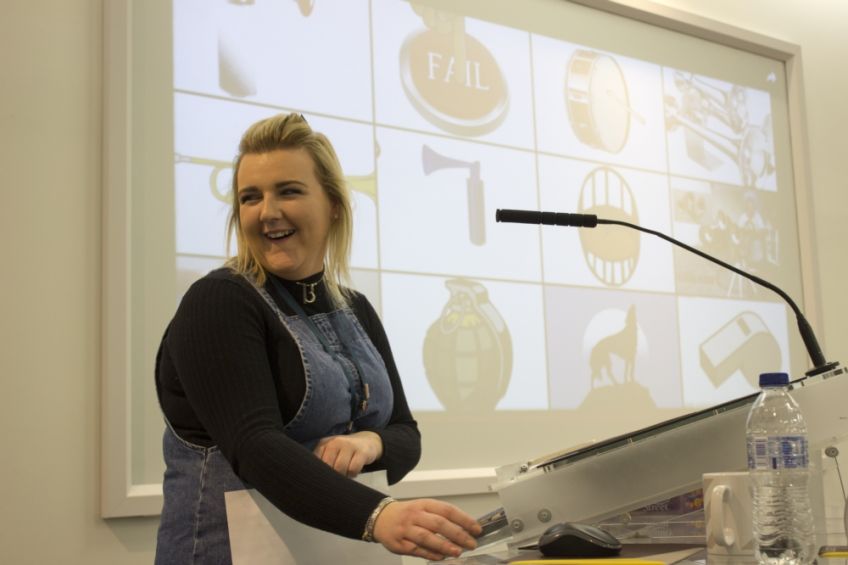 But only a year or so ago Gemma, 25, didn't know what the future held for her.
Gemma, pictured above, said: "Not so long ago, I was a teenager who lacked confidence and wasn't sure what to do with my life.
"Luckily, I also lived in a GHA home, and my housing officer thought to tell me about Wheatley's Modern Apprentice programme.
"She said she thought it would be a good opportunity for me. I now can't thank her enough for that conversation.
"The apprentice programme is an amazing opportunity for young people just like the girl I was a few years ago.
"It has helped build my confidence and given me transferable life skills and I have also gained a qualification. It is a real pathway to a career.
"I'm a housing assistant. It is a great job, really satisfying, and I enjoy meeting new people and seeing the difference we can make and how people benefit from the excellent services we deliver."
Our two-year apprenticeships are open to anyone aged 16 to 19. You don't need any formal qualifications to apply.
You'll be paid a real salary and get benefits like travel expenses, 28 days' holiday and a discount on driving lessons.
The scheme is currently closed - but keep an eye on our jobs and training page to see when we are recruiting again.
Thursday, August 09, 2018