Paul is helped by My Great Start
A service to support new tenants to make the most of their new home has helped more than 1500 people in the past year.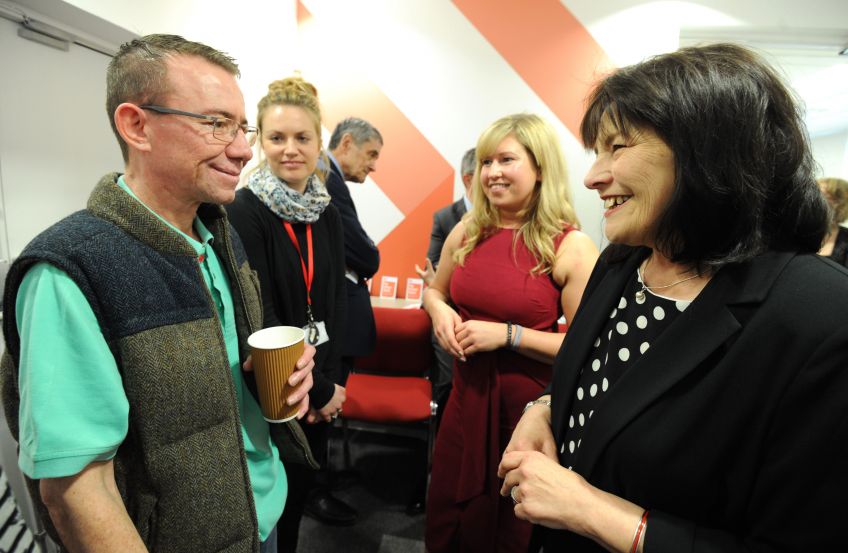 My Great Start provides help to vulnerable tenants so they feel comfortable and settled in their home from the day they move in.
Advisors support tenants with everything from benefits advice and budgeting skills to help getting online, accessing health care and integrating into their community.
Paul Cartwright, 43, from Knightswood in Glasgow, used the My Great Start service when he moved into his first tenancy after leaving supported accommodation.
His advisor, Gemma, helped him get in control of his finances, including help with his benefits, what bills he needed to pay and managing a budget. He was also given help furnishing his home.
Gemma also helped Paul become part of his community, and find him activities he could get involved with to meet other people and stop him from drinking.
He goes to local AA meetings to help him to resist alcohol and is going to join a local men's group in a couple of weeks. His advisor also helped him to register with the NHS's smoking services to help him quit smoking.
Paul said: "The service was brilliant. Gemma, my advisor, came out to see me and helped me with my flat.
"She really helped me get my flat in order. I have a lot of issues, but she was brilliant – she talked to me about what kind of support I could get. It was absolutely amazing.
"It's my first place of my own and Gemma has really helped me make a go of it. I can't thank her enough."
Thursday, August 09, 2018