GHA steps in to tidy community garden
GHA stepped in to help after Craigton Community Garden was vandalised.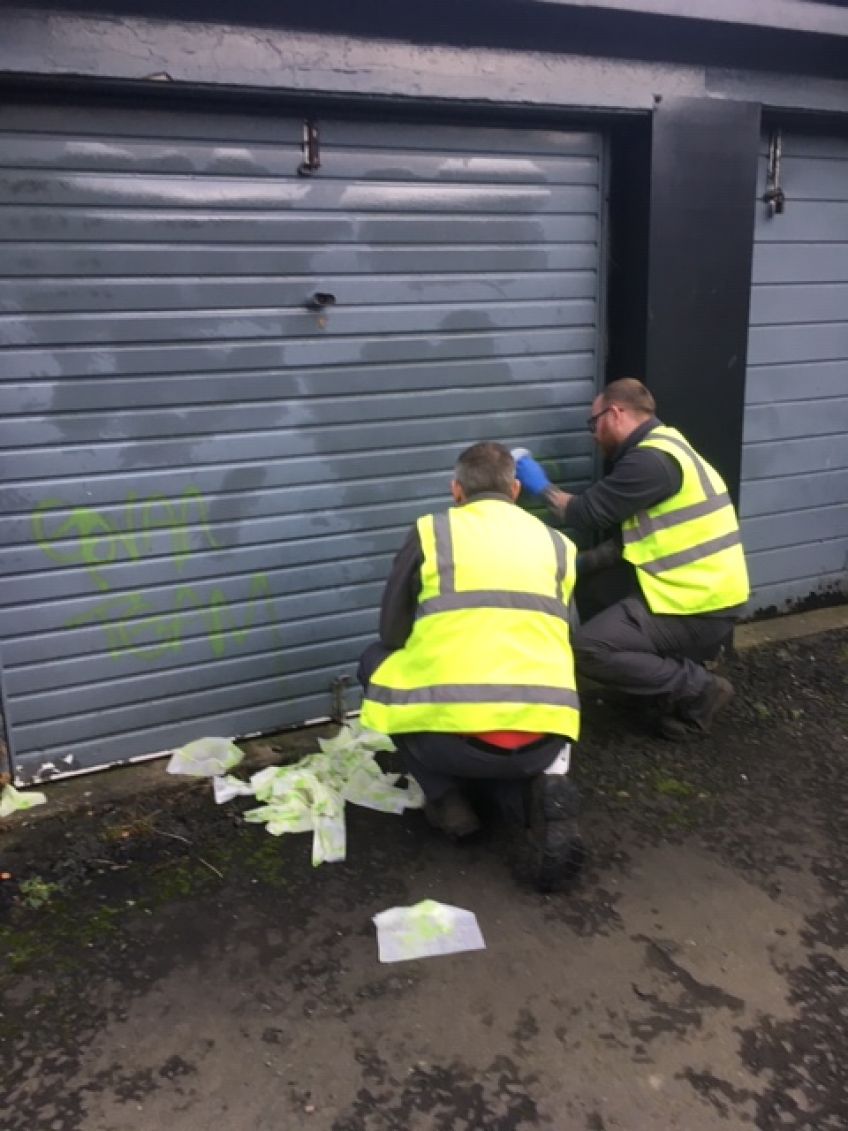 Vandals targeted the area at the weekend with graffiti and paint (see photo below).
Our Neighbourhood Environmental Teams worked with Glasgow City Council's Environmental Taskforce to help get the area back to its best.
GHA locality director Joanne Diamond said: "We know how much residents enjoy this garden and we are really disappointed to hear that it has been vandalised.
"Our environmental team has already been out to help Craigton Community Action Group and the Council's Environmental Taskforce to get the garden cleared up as soon as possible.
"Police officers from our Community Improvement Partnership (CIP) will support local police to find those responsible".
Wednesday, January 16, 2019