Tea and a dance as Castlemilk tenants meet their neighbours
A "Meet the Neighbours" event has given older tenants who have moved into new-build homes the chance to get together, make new friends and lay the foundations of a flourishing community.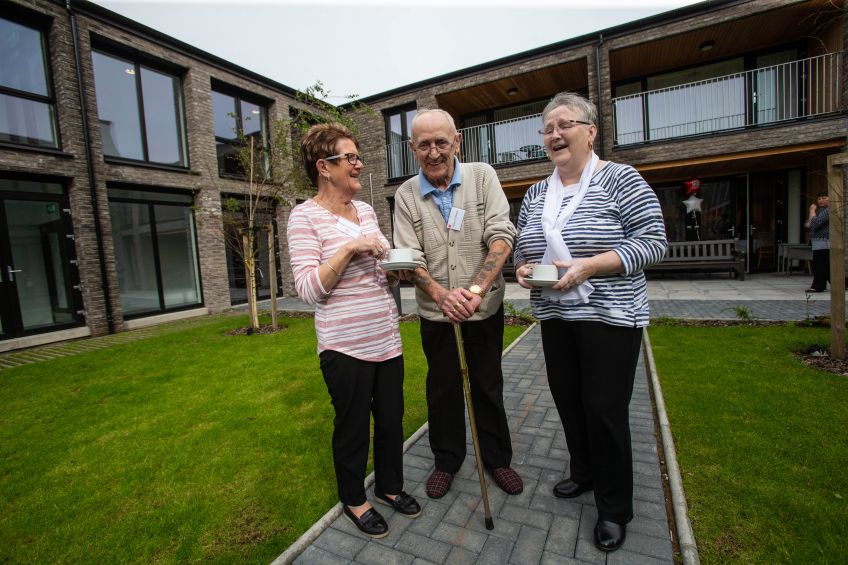 GHA has built 44 new self-contained amenity flats for older people as part of their award-winning £14.8 million new-build development in Dougrie Drive in Castlemilk.

The Dougrie Court block is designed to support people with a range of different needs and has a common room and a landscaped central courtyard for residents to sit out and socialise.

After the final people moved into the new homes, GHA put on a party to help the new residents get to know each other.

They enjoyed an afternoon tea, with cakes and biscuits, while pupils from nearby Castleton primary school came by to perform songs. Tenants also had a tea dance.

Anne Thomson, who is 72, moved into Dougrie Court in March.
She said: "It was really good to meet everyone. We all thoroughly enjoyed the day. It was good to have a chat with the people who live here and get to know each other.

"The entertainment was excellent. A couple of the ladies were up and dancing at the end.

"I think we are a really strong community already. We look out for each other. I just love living here."

GHA is rolling out their Meet the Neighbours events to all their new-build complexes.

The programme is one of the projects being funded by a £250,000 Scottish Government grant to set up and run community engagement and empowerment activities.

Wheatley Foundation Director Lorraine McLaren said: "Bricks and mortar are just the start of what makes our new-build homes special.

"Giving people the chance to get together and enjoy each other's company is one way we can help people make connections, feel less lonely and live their life to the full."
Wednesday, October 03, 2018