Tenants get together in sizzling Sighthill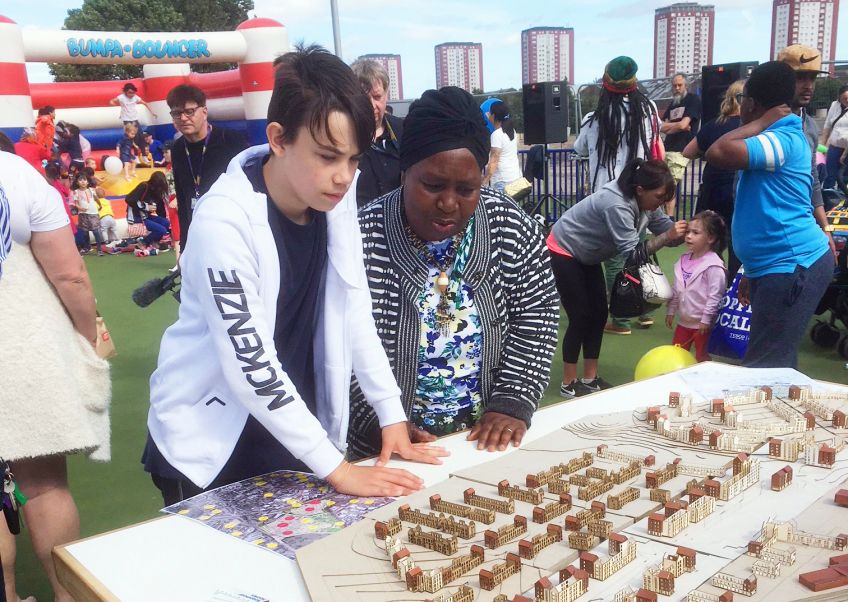 The sizzling weather brought people together to create a carnival atmosphere with a new multi-use games area, community barbeque, face painting and more.
Residents also heard from GHA and partners about future plans for the area.
Children had fun with community police officers PC Steve and PC Peter, who popped over from Maryhill to talk to residents and find out what mattered to them.
Sighthill is one of eight areas in the city earmarked as a priority for regeneration by GHA, Glasgow City Council and the Scottish Government.
The first phase of regeneration culminated in GHA opening 141 new homes in 2015.
Future plans for the area include another 800 homes – a mix of homes for private sale and 198 mid-market rent homes which will be built by GHA and managed by GHA's sister organisation, Lowther Homes – as well as shops, a new footbridge across the M8, new public spaces and other commercial development.
GHA's regeneration boss David Fletcher said: "It's an exciting time for Sighthill."
Pictured above are residents JJ Wilkie and Tulibako Mwafula as they look over a model of future plans for Sighthill.
Pictured below are Bobbi Wilson, Payton Wilson, Courtney Wilson, Caitlyn Wilson, Gary McCabe, Morghan Healy and Karis Cochrane.