March 2018 issue of the Key
The March 2018 issue of the Key – the magazine for GHA tenants – is out now.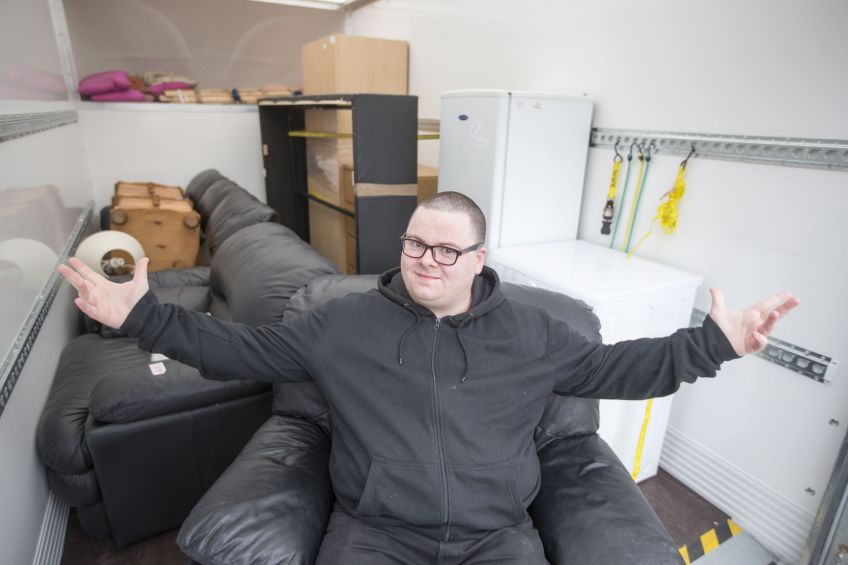 Click the Key to read our online issue.
This issue features Home Comforts – our free furniture service – on the front page.
Tenant Alan Digney, from Ibrox, explains how the furniture he received took away a lot of the stress involved in moving house. And he was delighted with the quality of the furniture he received too.
Another tenant speaks about how Eat Well – our lifeline service that helps people in food poverty – came to his aid when he was at his lowest ebb. He says the food parcels are helping the people who really need it.
Also included in this issue:
why it's so important for tenants to set up an email address
how Glasgow's Lord Provost toasted GHA's recent business awards
a former apprentice Gemma on how her housing officer changed her life
the latest advice for tenants on preventing accidents in the kitchen
why tenants in the north east know how important it is to be engaged
how new GHA homes across the city are improving people's quality of life.
There is also the usual busy letters page and a bumper set of entries into our Star Photo competition.