In your home
We're making homes great across the city. Check out the big-money investment in your community.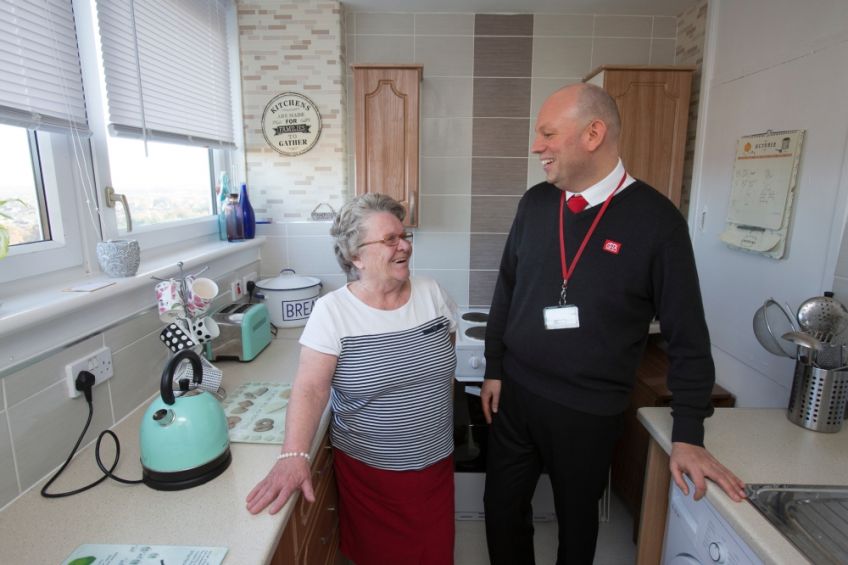 We've already invested millions of pounds in your homes to make them warmer and better in every way - but the great news is even more investment is planned over the next year.
Click on your area below and read about the different ways we improved GHA homes in 2019/20.
North east – Improvements in your home
| Area | Improvements | Cost | Number of homes |
| --- | --- | --- | --- |
| Across the north east | New boilers | £1,150,000 | 697 |
| Across the north east | New kitchens, bathrooms and rewire | £585,000 | 66 |
| Ruby Street and Baltic msfs | New doors | £123,000 | 100 |
| Saltmarket | Improvement to tenements | £575,000 | 30 |
| Riddrie | External wall insulation | £150,000 | 30 |
| Carntyne | Wingets refurbishment | £3,500,000 | 60 |
| Across the north east | Smoke and heat detectors | £1,275,000 | 3734 |
North west – Improvements in your home
| Area | Improvements | Cost | Number of homes |
| --- | --- | --- | --- |
| Across the north west | New boilers | £1,170,000 | 692 |
| Across the north west | New kitchens, bathrooms and rewires | £517,000 | 60 |
| Crow Road msf | External fabric | £490,000 | 106 |
| Arross the north west | Smoke and heat detectors | £1,045,000 | 3160 |
South – Improvements in your home
| Area | Improvements | Cost | Number of homes |
| --- | --- | --- | --- |
| Across the south | New boilers | £650,000 | 425 |
| Across the south | New kitchens, bathrooms and rewires | £960,000 | 117 |
| Kennishead | New windows | £375,000 | 133 |
| Darnley | New windows | £160,000 | 71 |
| Mosspark | New windows | £430,000 | 100 |
| Castlemilk | New windows | £155,000 | 50 |
| Across the south | Smoke and heat detectors | £1,225,000 | 3589 |
| Craigton | External wall insulation | £115,000 | 28 |
| Nitshill | External wall insulation and roofing | £520,000 | 14 |
| Darnley | External wall insulation | £930,000 | 70 |